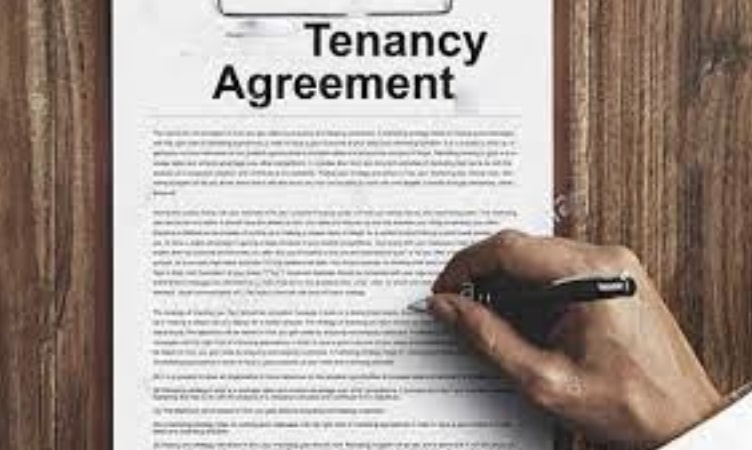 Tenancy Agreement in Nigeria – All You Need To Know (Bonus: Sample Tenancy Agreement)
August 19, 2021
Tenancy agreements in Nigeria can be long and complicated documents for some people. Can you imagine signing a contract that included being barred from cooking or having guests over?
You don't want to pass through such. When you find an available apartment and agree to pay rent for one year at a time, knowing nothing about who else might live there.
In fact, people can bring friends home and cook as much food as they want, but any violations against this clause can cause issues within 24 hours! Let us educate you more on tenancy agreements in Nigeria. You can also check out this post to learn about the deed of assignment in Nigeria.
The Nigerian Tenancy Agreement Bill
The Nigerian government has introduced new legislation to regulate tenancy agreements. The bill will be submitted for parliamentary review before being enacted into law; however, the amended Tenancy Act of 2007 is expected to provide much-needed certainty and clarity on what a tenant can expect from their landlord under an agreement.
Moreover, individual states in Nigeria also have their tenancy laws. Like, the guiding law for Lagos state tenancy agreement is the Lagos state Tenancy law 2011.
Furthermore, some lawyers draft the tenancy agreement using the Nigeria Property Center document service. While some draft it using the state Act and other valid samples backed up by law.
Some of the agreement involves the landlord or agent of a property with a tenant to rent that says how much money should be given in advance and where it goes, as well as what happens if someone wants to leave early without paying upfront so they will have protection against their own deposit being used for unpaid bills.
These agreements make sure tenants know what charges come into play every time they take a new 1-2 month rental period, not just during renewal dates (every year).
What is a Tenancy Agreement?
A tenancy agreement is a common agreement between landlords and tenants. Tenants must adhere to specific guidelines, such as paying rent on time or keeping the property clean while living there in order for them to continue living at their homes.
While there is no law for landlords and tenants, the lawyer writes many documented tenancy agreements between the two parties. It establishes what both parties will provide and receive from one another.
The absence of a tenancy agreement in a tenancy relationship does not mean that both Landlord and Tenant have no rights in the tenancy. Landlords and tenants have implied rights.
However, a tenancy agreement is essential because it further protects both landlords and tenants, and expands on implied rights. To have a tenancy agreement is very important. You can also learn more on Land survey in one of our articles
Who Prepares The Tenancy Agreement?
Typically, the Nigerian Tenancy Agreement is written by:
The lawyer or
The landlord then reviews it with the lawyer.
Who Creates The Tenancy Agreement Terms?
Tenants get the terms of the tenancy from their landlord, who owns the property. The lawyer charges for the tenancy agreement. A tenancy agreement will be drafted by a lawyer with whom the landlord chooses to work with.
What Are The Rights of a Tenant in Nigeria?
Nigeria is a country with many ethnic groups. There are also mixed views on how landlords should act in rental agreements for land and property.
Tenants are advised to review their Tenancy Agreements to ensure they are protecting their interests. While most tenancy agreements are straightforward, some people still do not find them easy to understand. It is advised where possible to have a lawyer review the terms and advise on how they affect the tenant's rights now and in the future. The rights of a tenant include:
Request for habitable premises due to flooding or damages
Privacy
Freedom from any sort of disturbances
Use of certain areas which are common lawfully, etc.
What a Tenancy Agreement Should Contain
You need to ensure that your tenancy agreement includes the following terms and information, at the very least:
Tenant's identity and address for the Landlord
The property address
The commencement and termination dates of the tenancy/lease
The rent amount
Additional charges, such as legal fees, agency commissions, security deposits, service charges, etc.
Tenant and landlord obligations
Tenant's responsibilities regarding bills
There are more terms than those listed above. Tenancy agreements are the most important part of any rental agreement, as they govern the relationship between both parties. As a tenant, insist on signing a tenancy agreement form to avoid unnecessary issues.
Tenants' Responsibilities
Tenant's responsibilities include but are not limited to:
Abiding by safety regulations
Respecting neighbors' rights of privacy and peace when using shared spaces like hallways, staircases, etc.
Returning all keys upon departure from residence, etc.
Where to Get a Tenancy Agreement
Before renting out a property in Nigeria, it is important that you create a tenancy agreement with the tenant. The prospective landlord will provide the Tenancy Agreement to you when you become a tenant. The landlord's lawyer can also prepare the tenancy agreement on behalf of the landlord and present it to you on arrival.
We recommend talking with a lawyer who can give you a quick review of the tenancy agreement and assist you with understanding the implications.
If you have interests in real estate investment, you can check out this post on tips on how to invest in real estate in Nigeria. You can also see how to access federal mortgage loans in Nigeria
You can find out more about scheduling a consultation with an agent or a lawyer or becoming an agent on https://mixtafrica.com/operations/nigeria/.
Sample of Tenancy Agreement in Nigeria
THIS AGREEMENT IS
MADE THIS……………………. DAY OF ……………….. Year………………
BETWEEN:
Mr/Mrs/Ms…………(Landlord) represented by Mr…….(Property Lawyer/agent) of Address……………., City……….., State……….. (called the "LANDLORD" which expression shall where the context so admits include his heirs, representatives and assigns) of the one part.
AND:
Mr/Mrs/Ms………….. (Tenant) of Address………….., City………… (called the "TENANT") which expressions shall where the context so admits include his successor in–title and assigns) of other parts.
WHEREAS:
The tenant has accepted the lease offered by the landlord to take (1),(2) Bedroom flat at Address………….. on an annual rent of N180,000.00 (one hundred and eighty thousand Naira) only p.a. starting from Date…. Day… of Month… Year…… to Day…….. of Month… Year
THEREFORE, IT IS AGREED AS FOLLOWS:
(1) That the Tenancy shall be for ONE (1) year CERTAIN, effective in starting Date…… to Expiry Date……. with OPTION or NO OPTION FOR RENEWAL
(2) That the annual rent for the premises is N1800,000.00 (one hundred and eighty thousand Naira) only payable in advance of ONE (1) year.
THE TENANT COVENANTS WITH THE LANDLORD AS FOLLOWS:
Here the tenant must abide by the following rules:
Paying of rents on time and as agreed upon
Returning home early to ensure proper security
Keeping the premises clean
Maintaining all furniture and fittings in good condition
Paying other dues as agreed
To permit the Landlord and/or his agents at all reasonable hours of the day, time to visit the premises
Returned premises in good and rentable condition to the landlord at the end of the rent term
Without the written consent of the landlord, the tenant is not to assign or underlet the demised premises
CONFIRMATION
WE AFFIRM that the premises and fittings & fixtures are in good working order.
IN WITNESS THEREOF:
The parties have hereunto set their hands and seal the day and year first above written.
SIGNED, SEALED, AND DELIVERED
By the within named LANDLORD ………………………………..
Through his lawyer/Agent Mr………..lawyer/Agent (Landlord)
for: Head of Practice
IN THE PRESENCE OF
NAME:……………………………………………………….
ADDRESS:…………………………………………………..
OCCUPATION:……………………………………………..
SIGNATURE:………………………………………………..
THE COMMON SEAL OF THE WITHIN NAME: TENANT
NAME:………………………………………………………………………
SIGNATURE:………………………………………………………………..
IN THE PRESENCE OF:
SIGNATURE:…………………………………………………………………
NAME:…………………………………………………………………………
ADDRESS:……………………………………………………………………..
OCCUPATION:…………………………………………………………………
In Conclusion
Landlords who want to rent out their property commonly use tenancy agreements. Each tenancy agreement outlines the conditions that have been agreed to by both parties. Normally, a tenancy agreement is prepared by the lawyer and given to the landlord or by the landlord and reviewed by the lawyer and should be carefully reviewed by a prospective tenant before signing. You can read about excision of land, certificate of occupancy and land tenure system in Nigeria